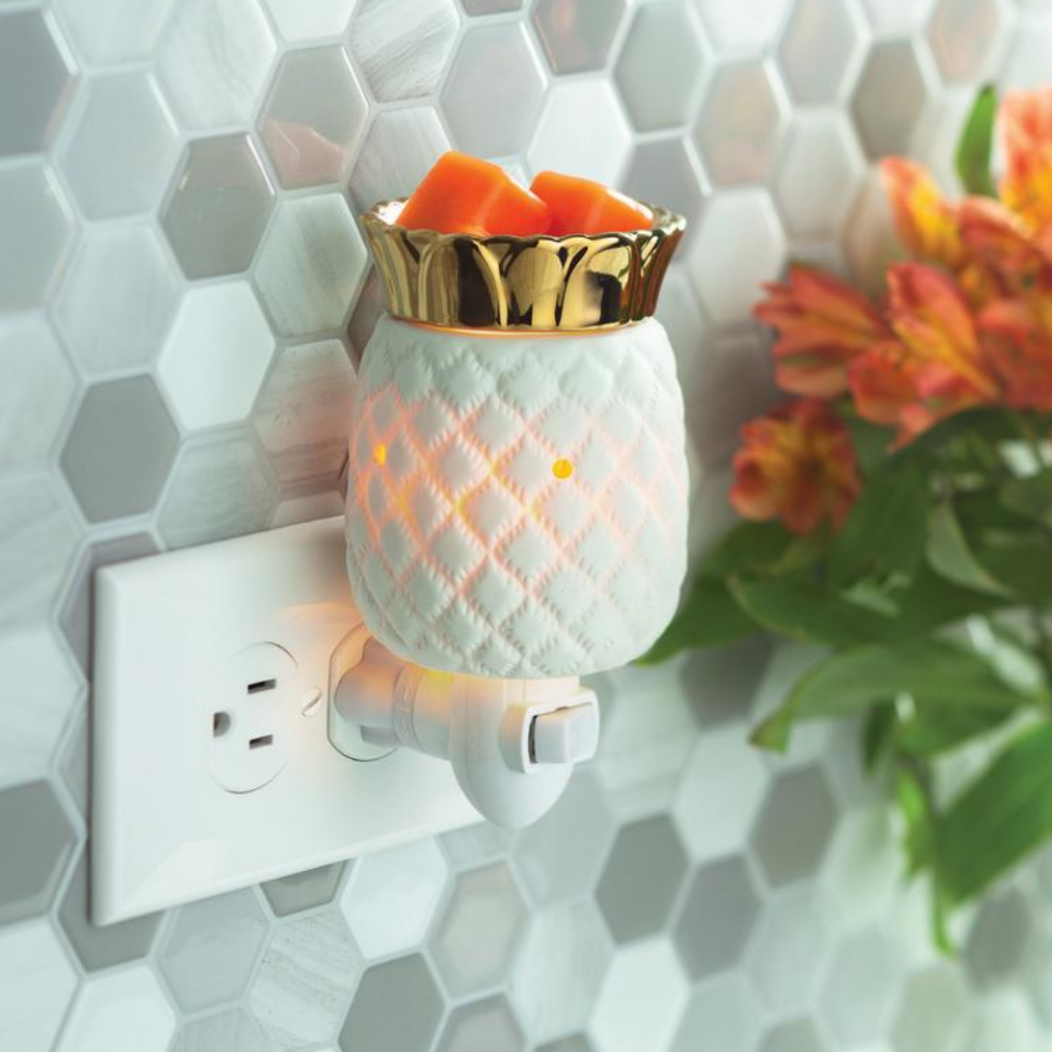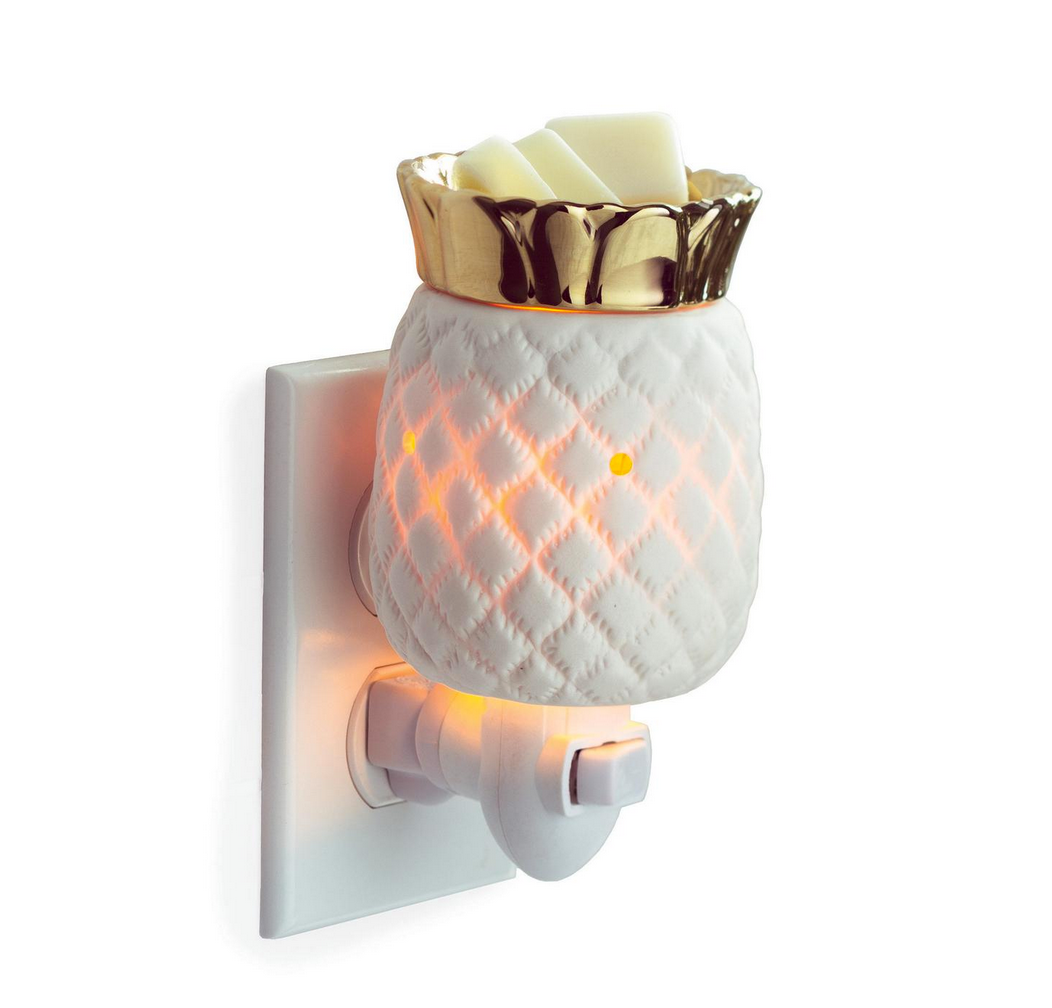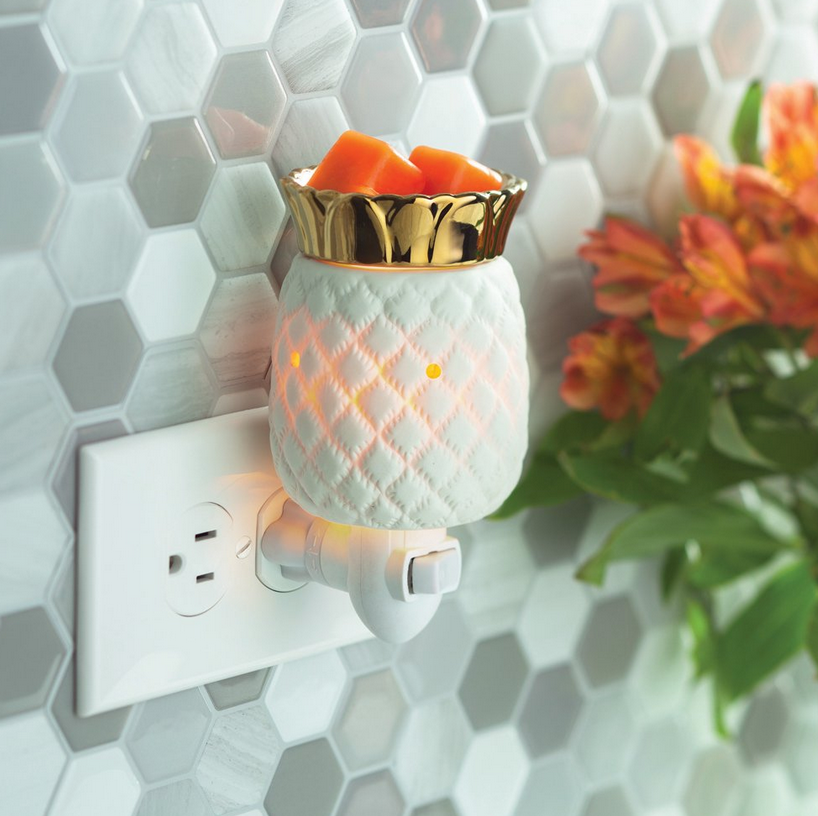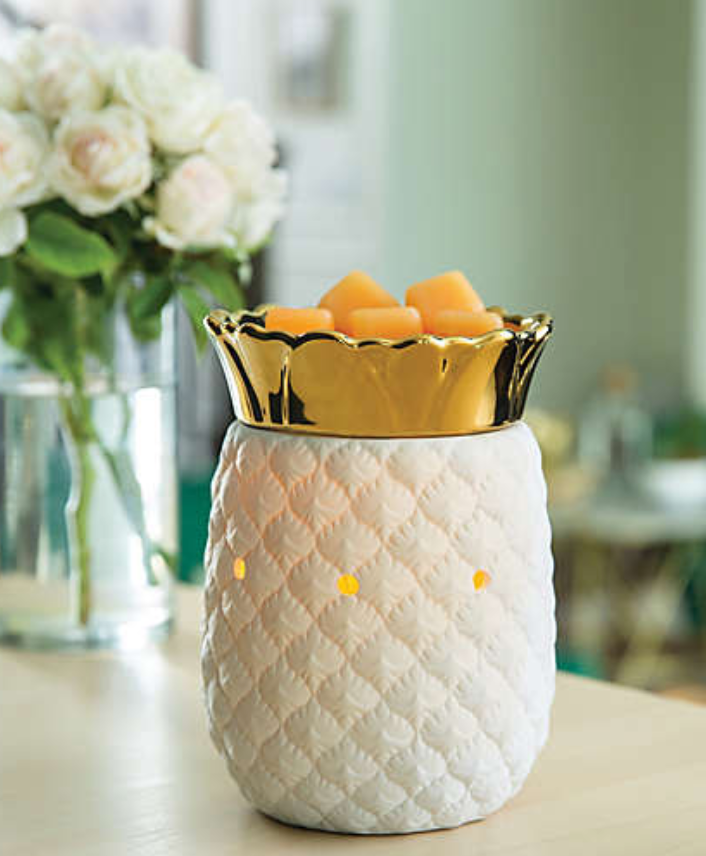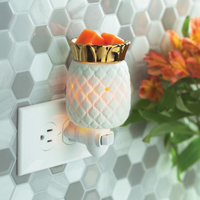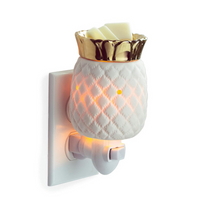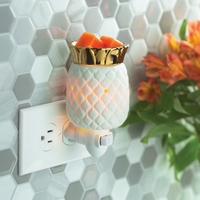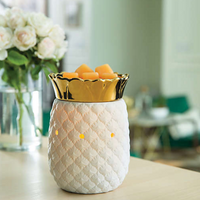 Lookin' Pine is the SkyeLight matte porcelain fragrance warmer with a beautiful addition of Gold.
Available as Illuminating Warmer or Plug-In
- Lookin' Pine is a pluggable fragrance warmer that can be used in both horizontal and vertical outlets. Change the positioning by twisting the plug base.
- The halogen bulb in this fragrance warmer gives the ambiance of a scented candle, without the flame.
-Pluggable fragrance warmers are ideal for counter outlets in small rooms and spaces.
To Use:
Simply add 1-2 SkyeLight wax melt cubes to the dish. Then turn on your
Lookin' Pine
warmer and enjoy!