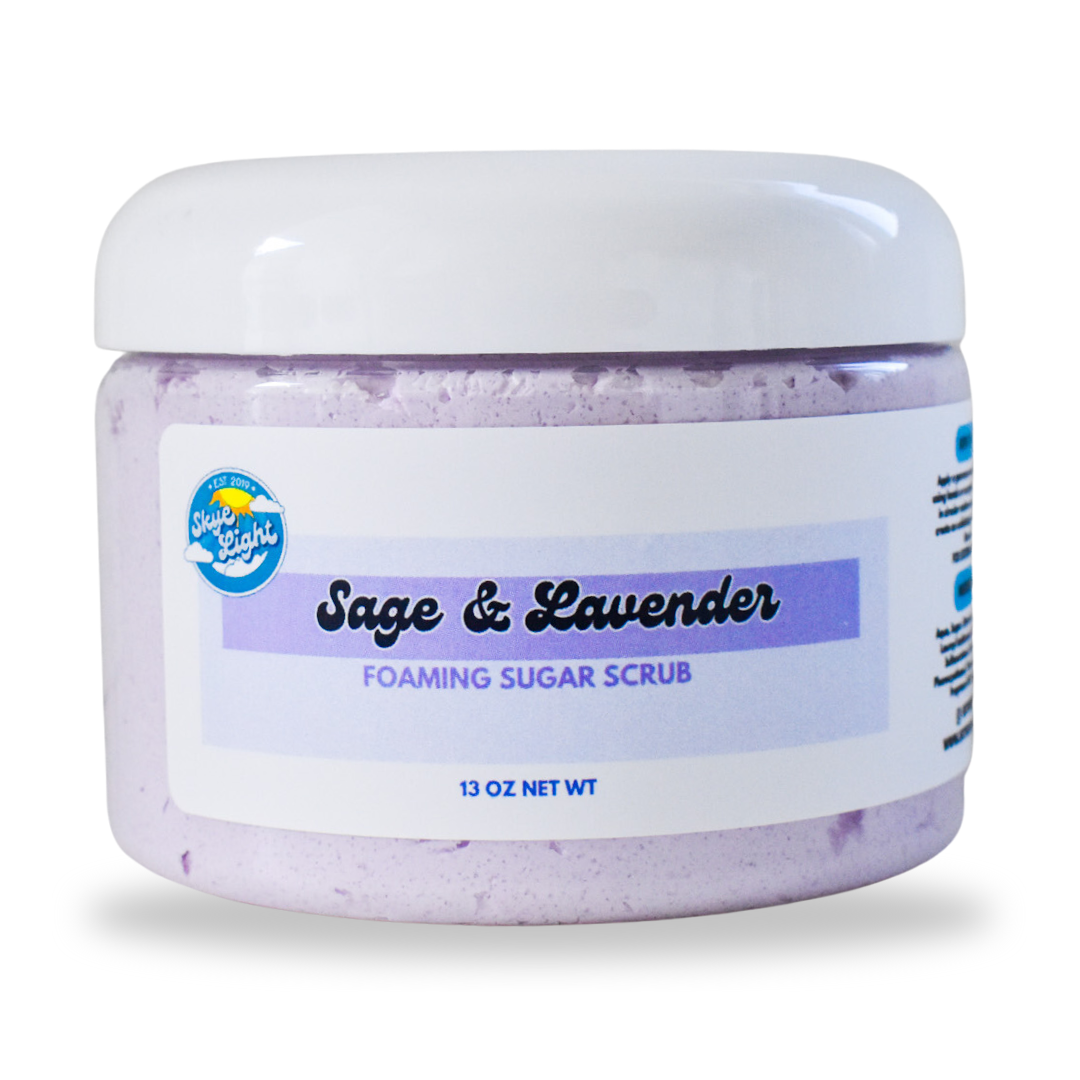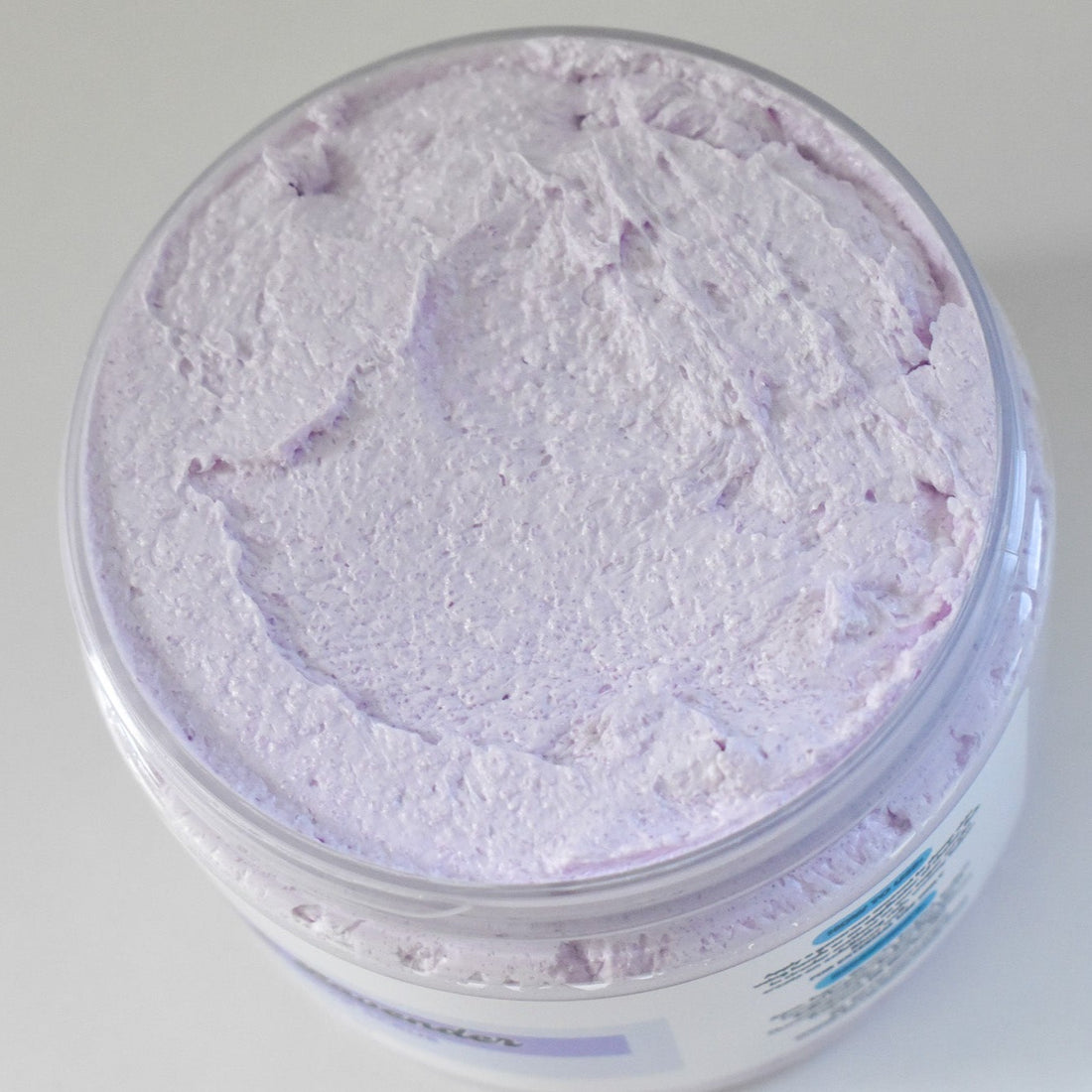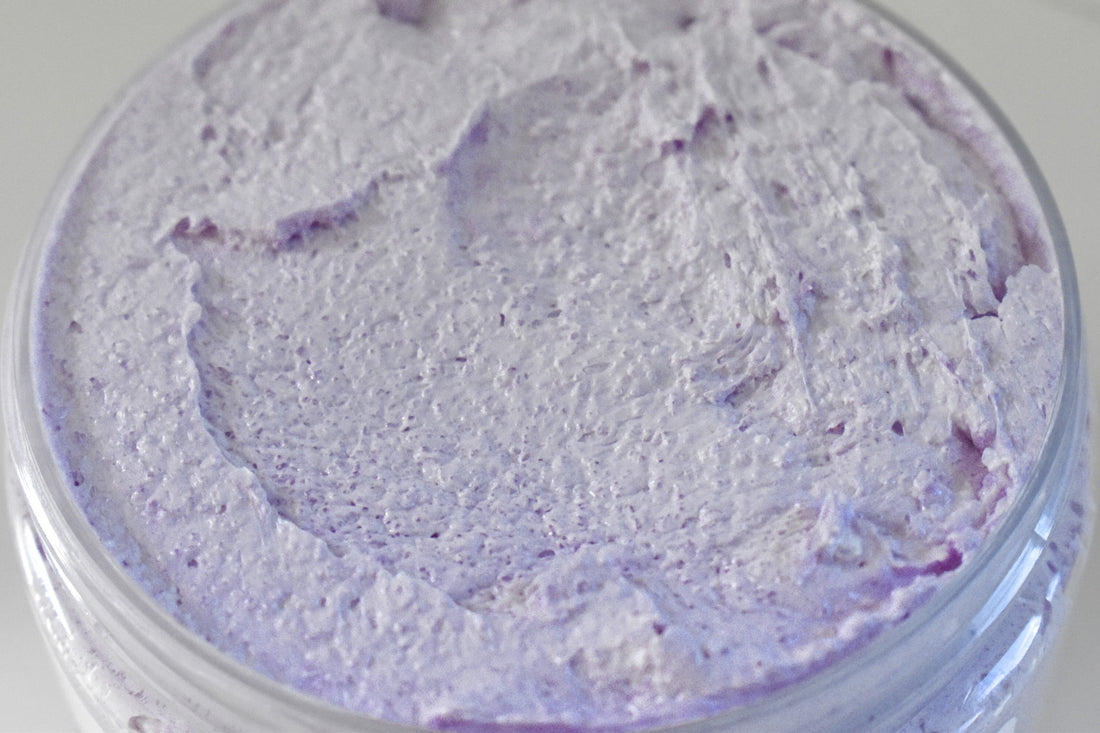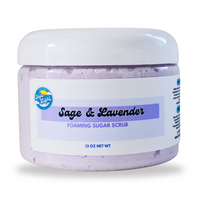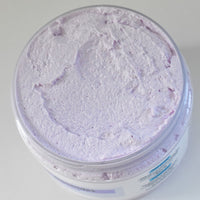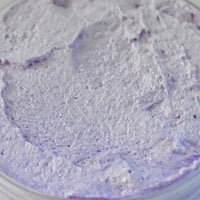 Sage & Lavender Sugar Scrub
Relax and unwind with our gentle Sage & Lavender Scrub! The luxurious scrub gently exfoliates your skin while providing a soothing and calming aroma of lavender and sage. 
Perfect for sensitive skin and free from harsh chemicals & parabens, this scrub works for daily use. Simply massage the scrub onto damp skin in a circular motion, then rinse thoroughly for soft, smooth, and glowing skin. Treat yourself to the ultimate in self-care with our Gentle Sage & Lavender Scrub.
Ingredients: Aqua, Sugar, Glycerin, Sorbitol, Sodium Lauroyl Isethionate, Disodium Lauryl Sulfosuccinate, Sodium Chloride, Phenoxyethanol, Tetrasodium Etidronate, Fragrance Oil, Mica Powder