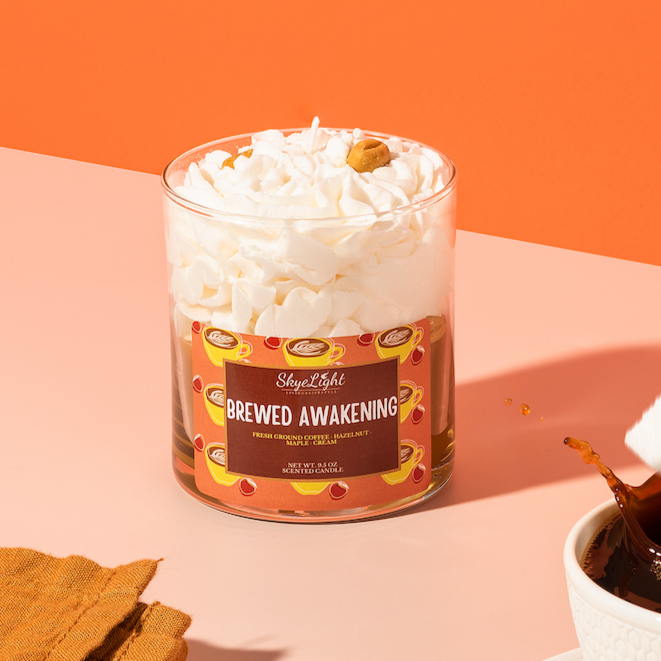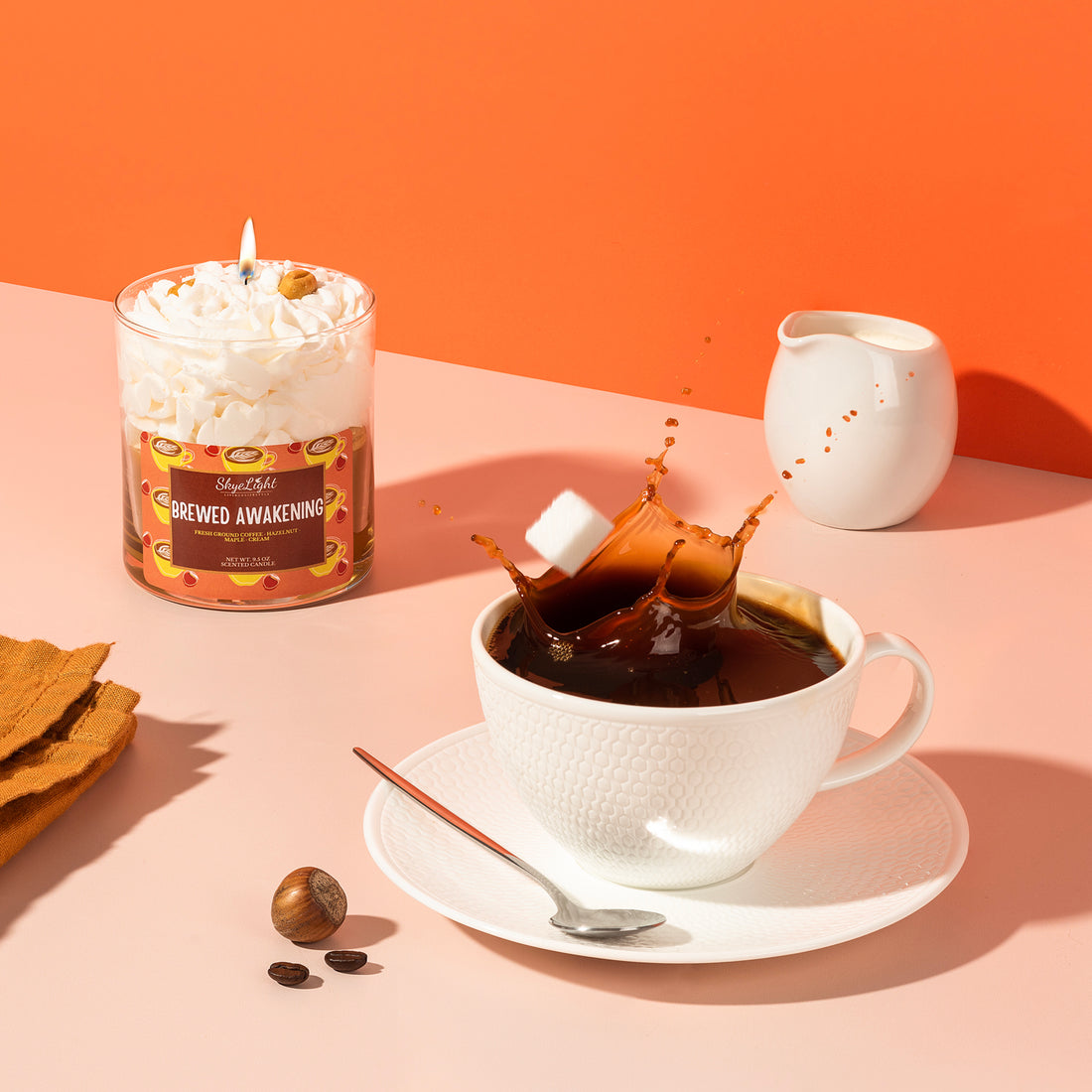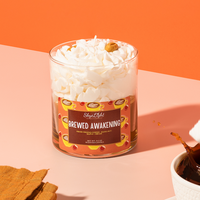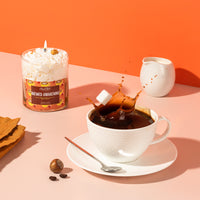 Hazelnut Coffee Candle - Single Wick
Combine notes of fresh ground coffee, creamy hazelnut, maple, and cream with the masterfully blended Brewed Awakening candle. This delightful blend of fragrances is created with coffee lovers in mind, inspired by the rich aromas of coffee in a Café.
More than just a candle, Brewed Awakening is an experience. Enjoy this delicious fragrance while sipping your favorite hot drink at home or work.  
Fragrance Notes To Remember:
Fresh ground coffee, hazelnut, maple, and cream
Authentic
Smells just like hazelnut coffee! Most candles have an artificial or overpowering smell to me and this smells just like the real thing. It's so beautiful I don't want to burn it- a real work of art.
Coffee Heaven
I love love love this candle. First saw it on Sloan and I knew I had to have it! So yum! So fragrant. Your place will smell like a cozy coffee house.
Coffee
The smell is amazing. My friend loved it.
Coffee heaven
I love this candle! Shipping was so fast! I love supporting small businesses, especially woman-owned, as my mom is a small business owner in NC! And I don't think I'll get candles anywhere else! It looks so cool when you first get it, my brother asked me why there was whipped cream on my candle lol 😂 I think of it as "Coffee Heaven"
Just Like Coffee
This candle will make ANY room smell like a fresh cup of coffee! It's nice to have that aroma when you can't drink it. I buy one for the office I work at and it lasts a whole month (as long as I don't light it just to smell it lol).
I love them because they're handmade with safe products that won't harm anyone that breathes it in. Will continue to shop here, LOVE SkyeLight and the owner!!