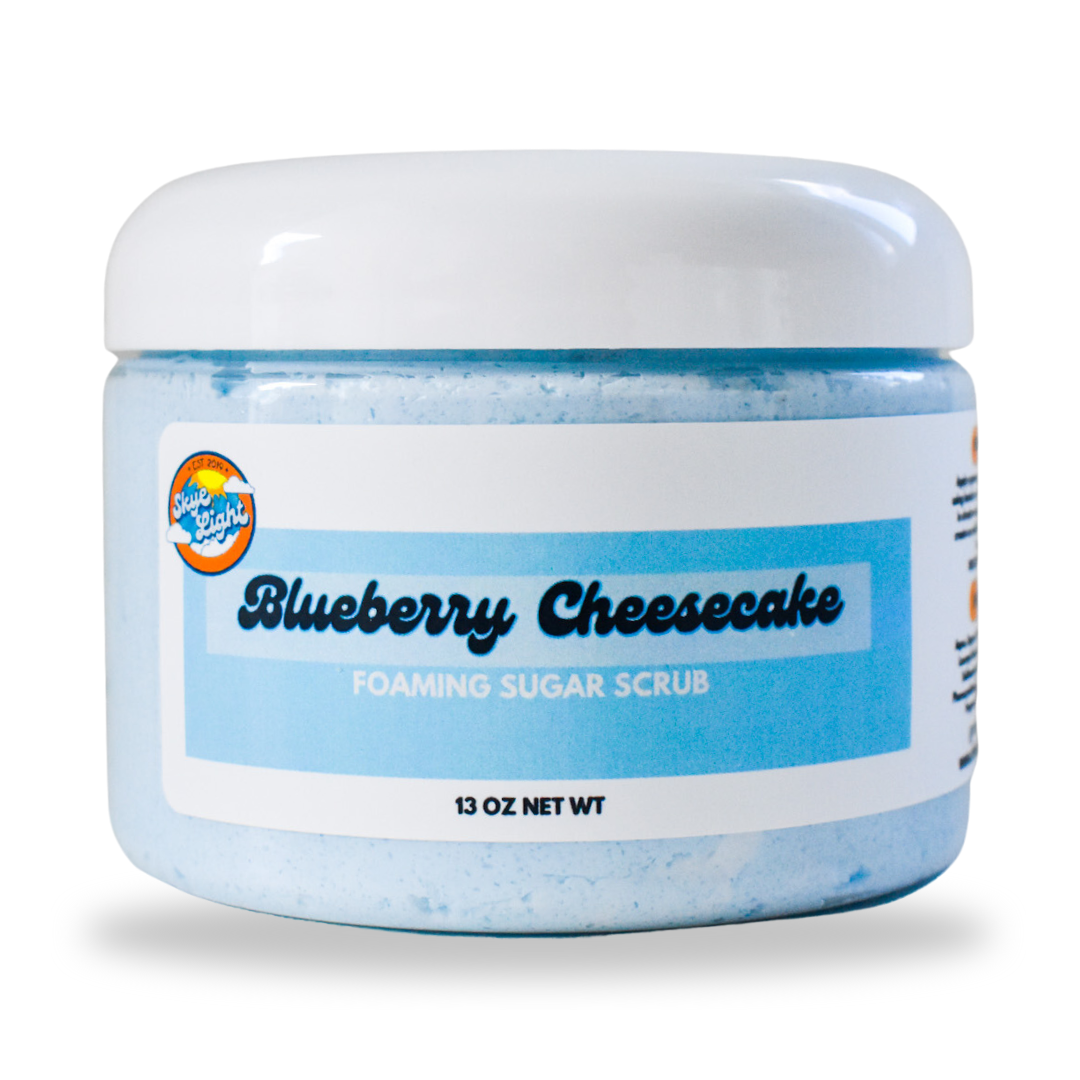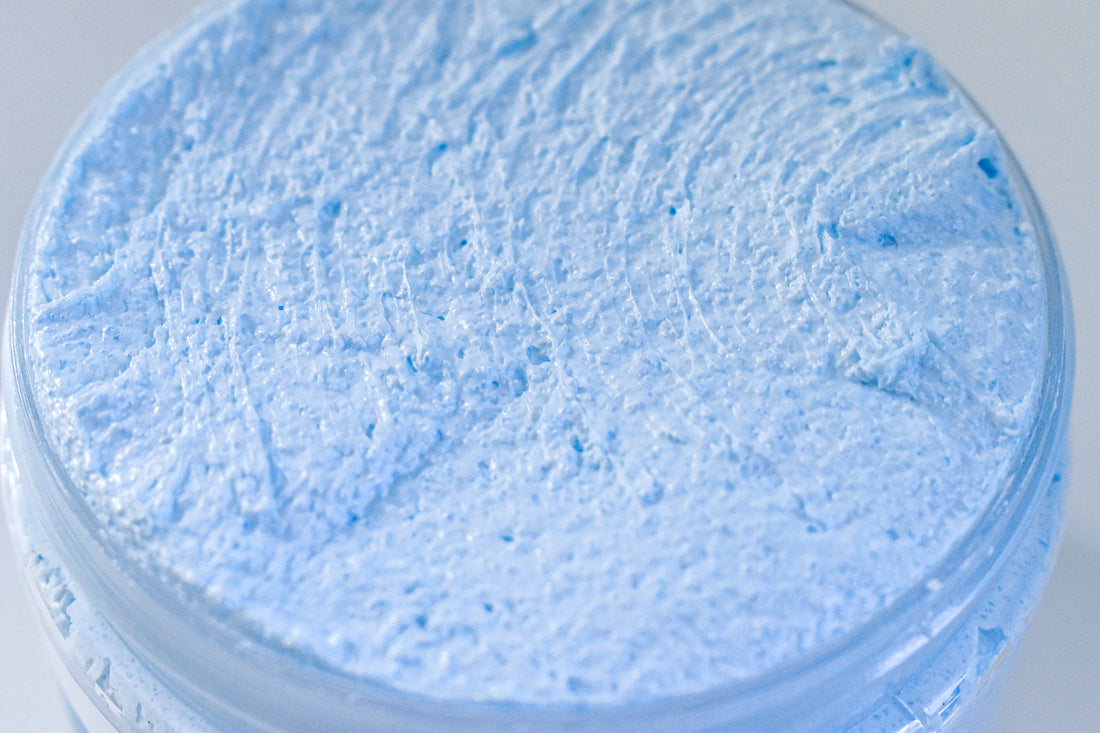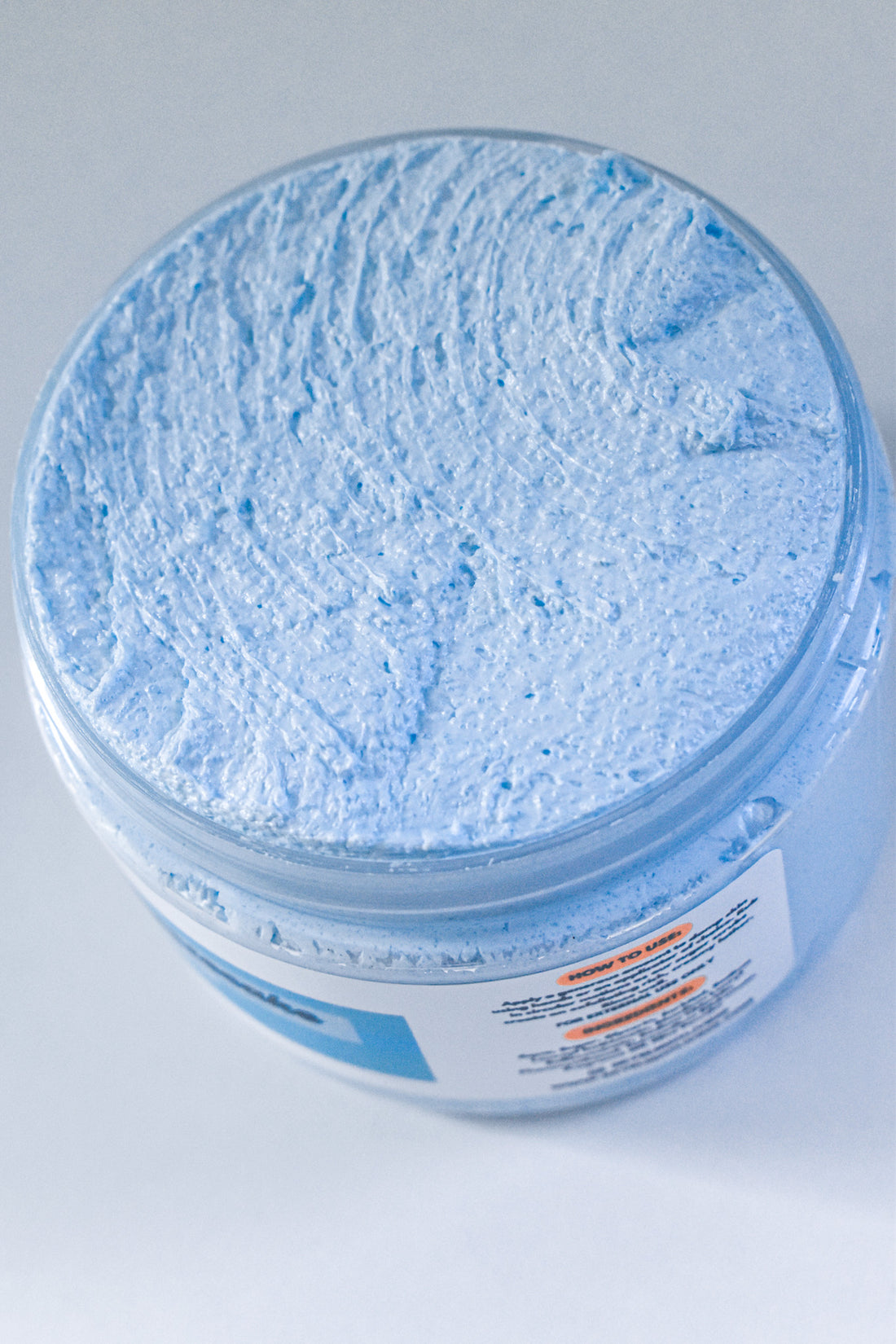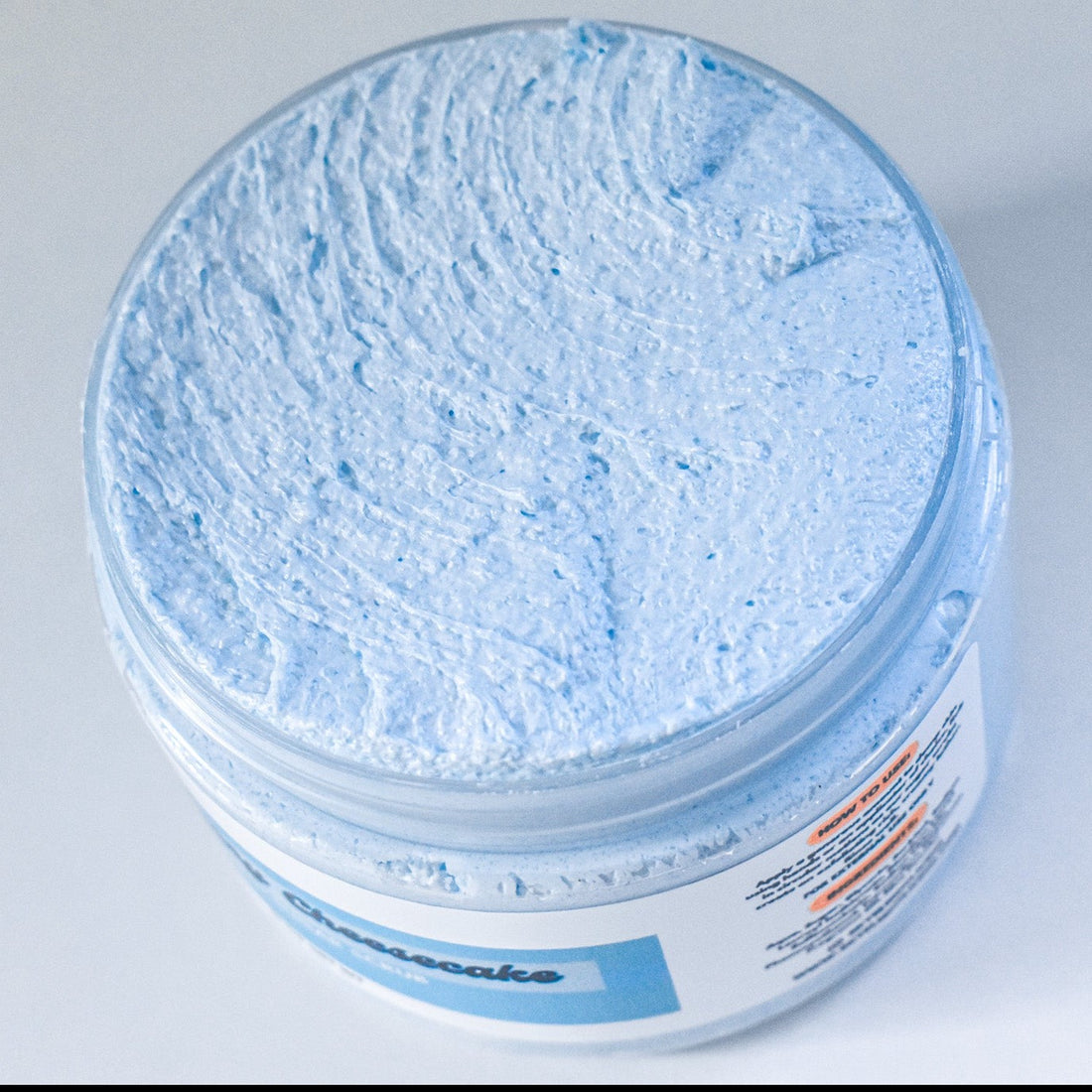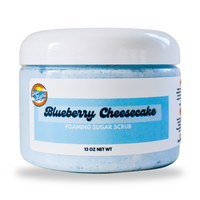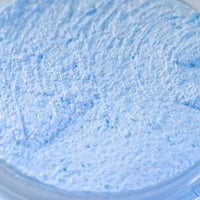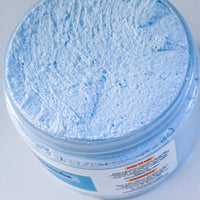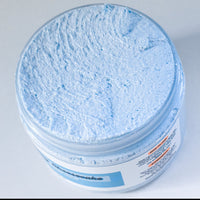 Blueberry Cheesecake Scrub
Get ready to indulge in a sweet and scrumptious skincare treat with our blueberry cheesecake sugar scrub! Not only does it smell delicious, it works wonders for your skin. The SkyeLight sugar scrub gently exfoliates, sloughing away dead skin cells to reveal a smooth and radiant complexion. 
Did we mention the scent? It's like a slice of blueberry cheesecake in a jar! Treat yourself to a pampering spa day with our Blueberry Cheesecake sugar scrub. 
Size: 13 Ounces 
Ingredients: Aqua, Sugar, Glycerin, Sorbitol, Sodium Lauroyl Isethionate, Disodium Lauryl Sulfosuccinate, Sodium Chloride, Phenoxyethanol, Tetrasodium Etidronate, Fragrance Oil, Mica Powder
THIS IS THE -BEST- SCRUB I'VE EVER BOUGHT!!!
I am NOT exaggerating when I talk about not only the smell of this scrub but also its quality!!! It smells scrumptious (like an actual blueberry dessert that you can eat) and leaves me feeling even smoother than I normally am. All I have to do for the scent to linger throughout my entire bathroom is remove the top of the container; it's THAT wonderfully potent!! No look further for an outstanding scrub ^-^