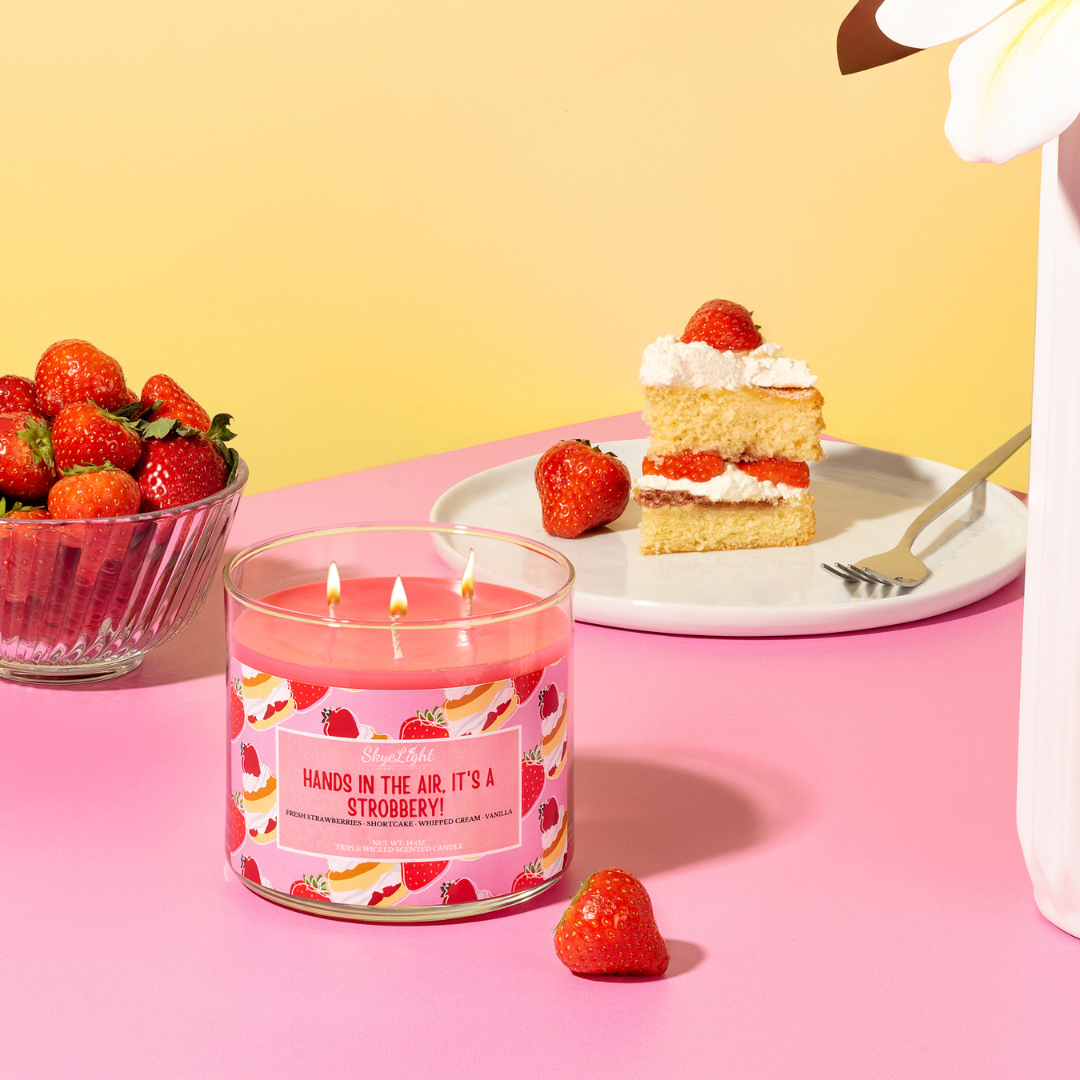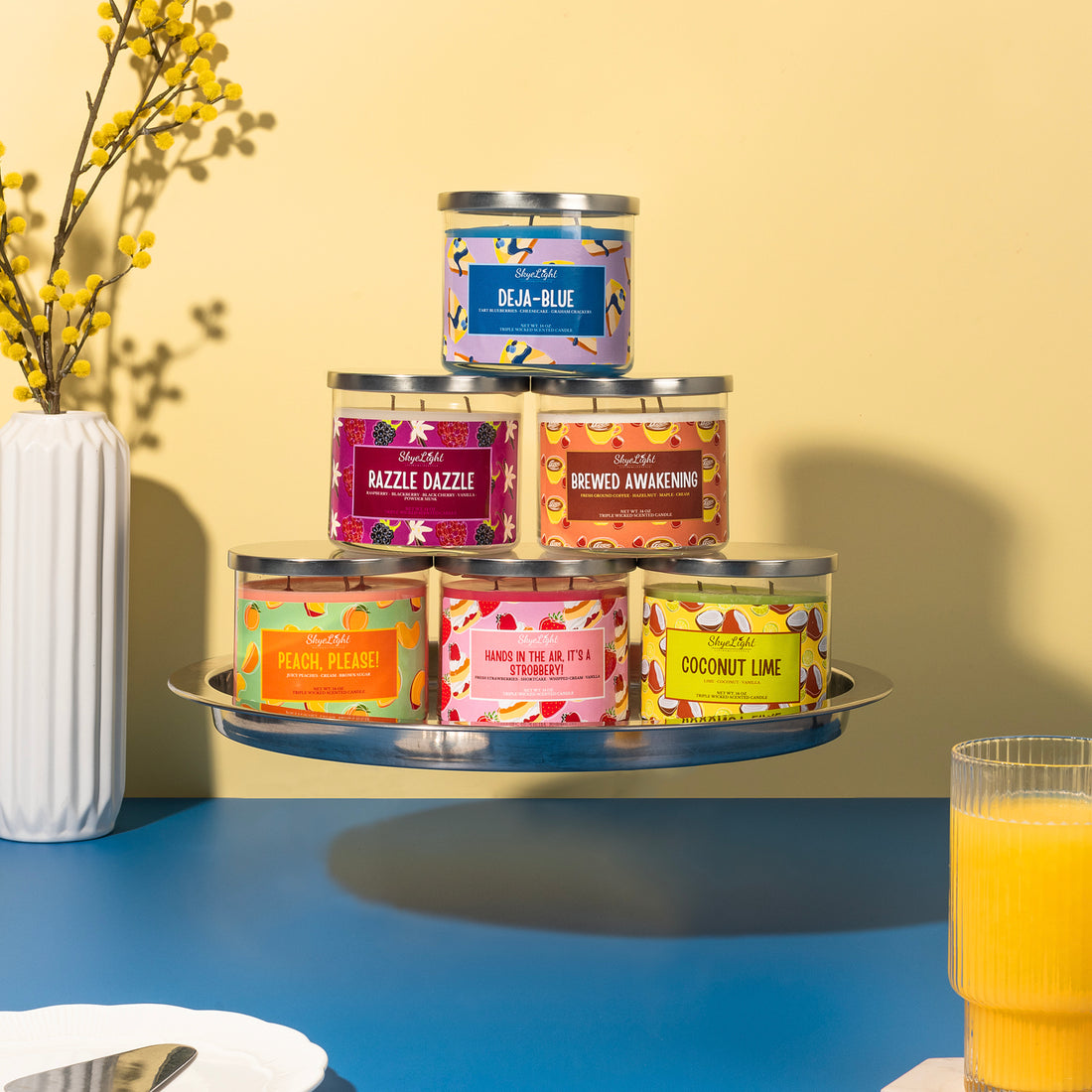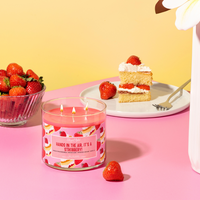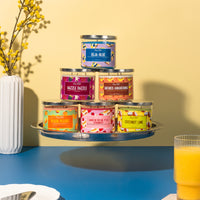 Strawberry Shortcake Candle - Triple Wick
Experience pure pleasure as you light up our Hands In The Air, It's a Strobbery candle. This fragrance smells like a delicious, fresh strawberry shortcake from the best bakery on earth. We have combined a refreshing, mouthwatering strawberry scent with the hypnotic fragrance of shortcake to create an ambiance to remember.   
Treat your senses to this instant mood lifter. This is a customer favorite and is a great way to start your SkyeLight candle collection.
Fragrance Notes to Remember: Sweet Strawberries, Pound cake, whipped cream, lemon zest
Smells delightful!!!
Whenever I smell these candles they make me smile. I think I have bought almost each one that Skyelight makes!! My daughters and I enjoy smelling them around the house, The 3wick is much stronger and last a lot longer,