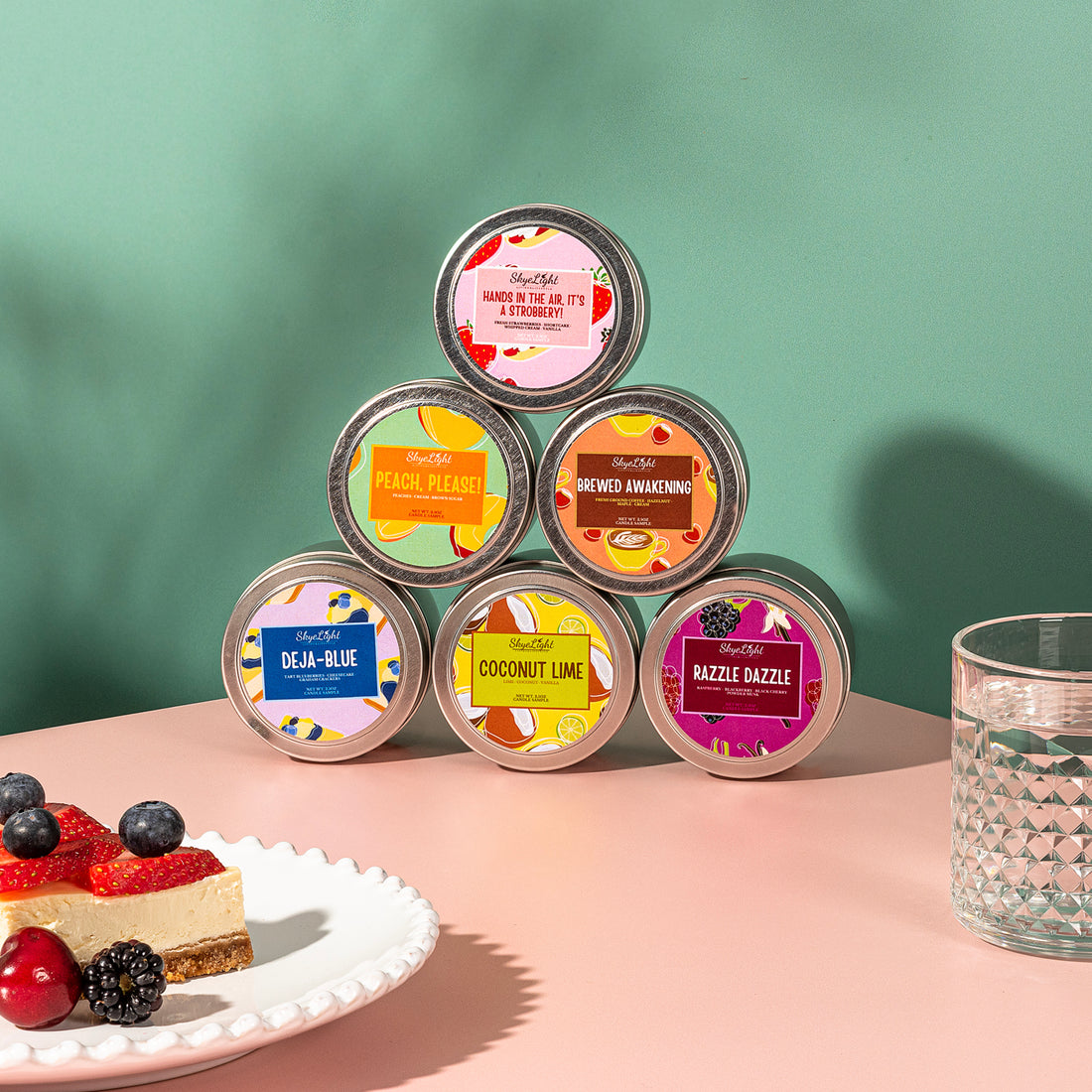 Signature Collection Discovery Set
Take out the guess work and try our signature collection discovery set! Perfect for sampling each fragrance in our signature collection. Each candle is presented in a 4oz candle tin, handpoured with natural soy wax.
Featured Fragrances:
Deja-Blue – Blueberry Cheesecake
Hands In the Air, It's a Strobbery – Strawberry Shortcake
Peach, Please- Peaches and Cream
Razzle Dazzle- Raspberry, Cherry, Blackberry
Coconut Lime- Coconut, Lime, Ozone

Brewed Awakening
- Hazelnut Coffee
Love these candles!
I love Skye's candles! The scents are lovely, the Discovery Set is perfect for sampling the different scents and finding out which is your favorite. I bought this set as a gift, it makes an awesome gift!