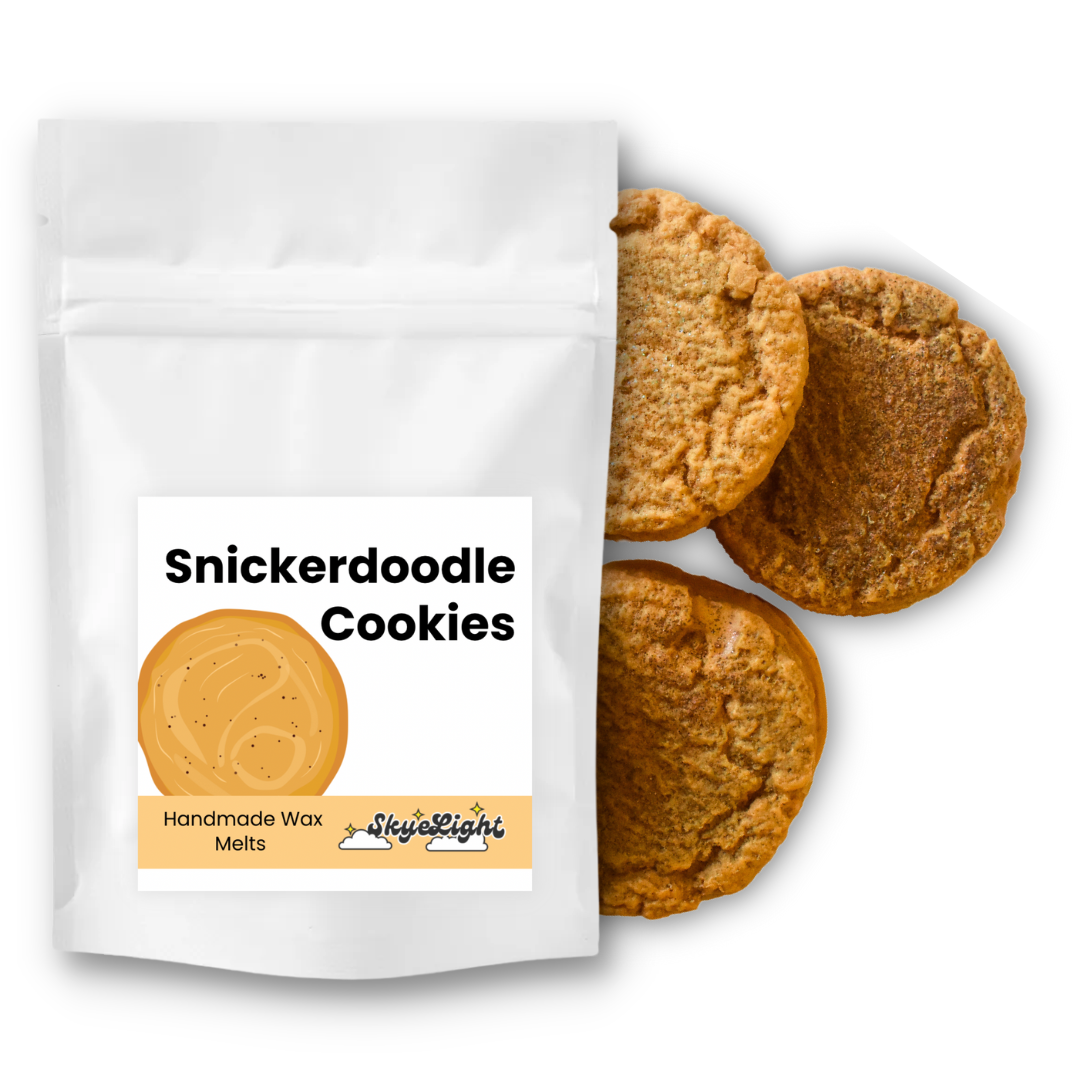 Indulge in freshly baked snickerdoodle cookies without turning on the oven.  These delectable wax melts not only smell like freshly baked snickerdoodle cookies, but are also shaped like adorable snickerdoodle cookies! Each order includes three tantalizing snickerdoodle cookies, weighing a total of 3 ounces.
The top notes of cinnamon sugar create a tantalizing sweetness that captures the essence of snickerdoodle cookies, while the middle notes of honey add a touch of warmth and richness. Finally, the base notes of vanilla cream bring a creamy and smooth finish, a perfect complement!


To use, simply place one snickerdoodle cookie wax melt into your favorite wax melt warmer or tealight burner. In no time, the heavenly scent of freshly baked snickerdoodle cookies will infuse the air, creating a cozy and inviting atmosphere that will make your home feel like a comforting bakery.


3 Ounces
Soy-Blend Wax