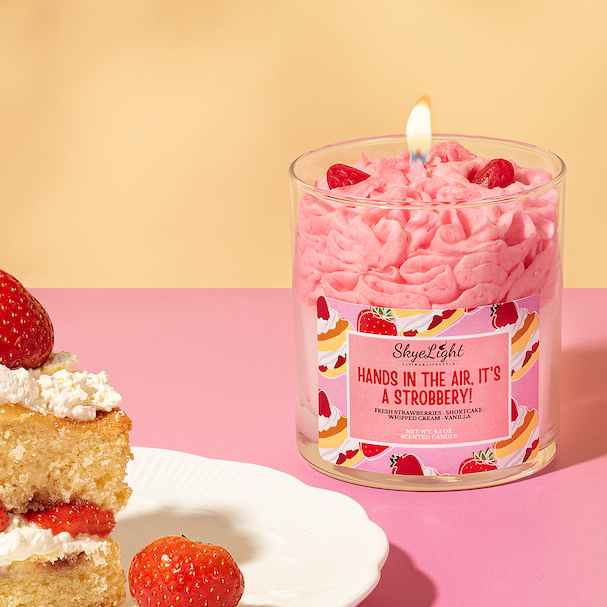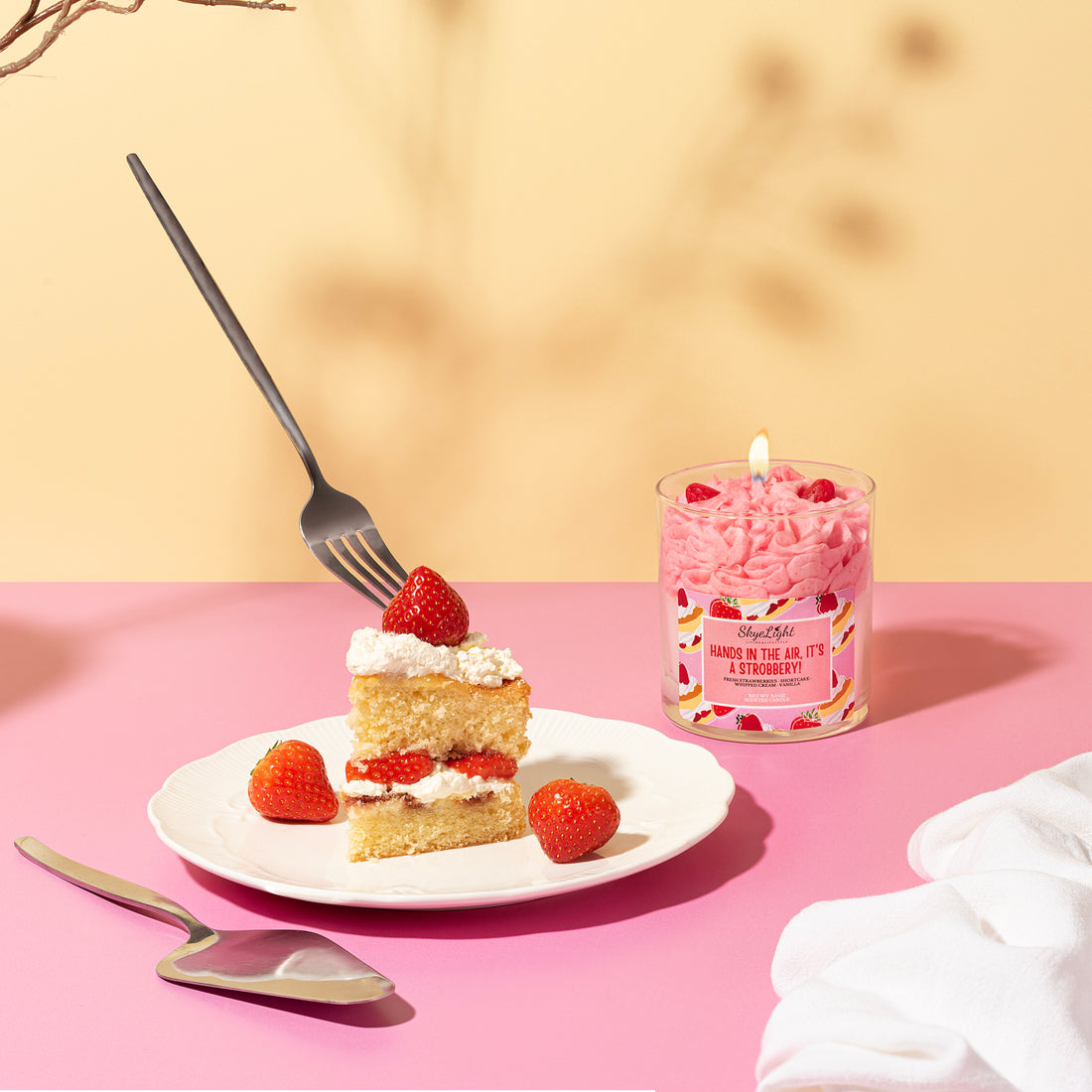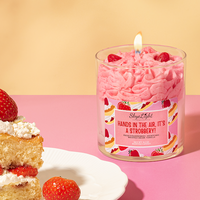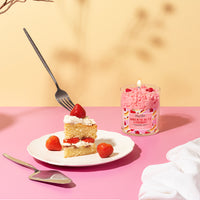 Strawberry Shortcake Candle - Single Wick
Experience pure pleasure as you light up our Hands In The Air, It's a Strobbery candle. This fragrance smells like a delicious, fresh strawberry shortcake from the best bakery on earth. We have combined a refreshing, mouthwatering strawberry scent with the hypnotic fragrance of shortcake to create an ambiance to remember.   
Treat your senses to this instant mood lifter. This is a customer favorite and is a great way to start your SkyeLight candle collection.
Fragrance Notes to Remember: Sweet Strawberries, Pound cake, whipped cream, lemon zest
❤️😍
So pretty and smells so good 10/10
Beautiful smell , makes me hungry
Love the smell of dessert 🍨
I love it!
It is a very beautiful candle and it smells amazing also! As soon as I took the lid off i could smell it, it smells up my room and i Havent even lite it yet I cant imagine what it will smell like being lite.. this candle gets 5 stars from me I cant wait to get the dazzle dazzle candle next when I get the money 😊
Love it
I have it burning right now. Its one of my favorites. The smell is faint enough that it's not over powering but there enough that it's through my whole house.